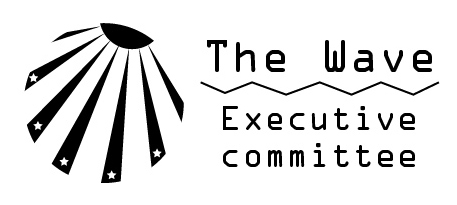 —The Wave—
Alternate Reality Game
This is the information page of the alternate reality game, The Wave. The Wave is an alternate reality game based on Taiwanese American history. The story referenced some real stories; however, the story itself is a fiction.
Game start time: May 18th 4PM and 5PM.
Gathering location: Sunny day-MCR, Rainy day-room 104(sculpture area)
1. This is a puzzle solving game that involving cell phone, so please connect the wifi and allow your airdrop before the game start. There will be notifications during the game playing, please allow the request if you receive.
2.Please bring a pair of headphone; it will be used in the game.
3.The game will be limited in SFAI campus.
4.Since the game stages will be at different sites of the campus, please recognize The Wave logo to make sure it is a part of game.
5.The game will begin as soon as the participents received messages

Thank you for participating the game! See you then!